Damage to Sex Life: 68.7 percent
When you're finished showing someone your chart of all the ways Magneto's hat in X-Men 2 was incorrect, it's going to be a long, uphill battle to then have sex with them. And to make matters worse, the faulty shape of the dong port in the movie's version of Magneto's hat will make having sex with it even harder. Plus, you call that telepathic shielding? That Hollywood s**t couldn't keep a song out of your head.
9. Role Playing Games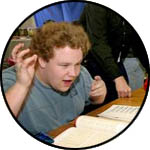 Public Humiliation: 63.4 percent
Dungeons and Dragons combines the nerdiness of a fantasy setting with the fruitiness of improvisational theater. And to make matters worse, the rest of us think all these people are going to go crazy and kill us. It's really hard for society to do more to tell you that if you play this game, you're on your own.
Damage to Sex Life: 78.0 percent
We were skeptical on this figure of 78 percent since means that there's still a 22 percent chance of a woman walking by role players and one of them saying, "A minotaur? Here in the Dungeon of Kajmar!? Very well, I swing my axe of axeing at th- why hello there, pretty lady. My name's Twinkleberry, The Spritish Pegasus. What's that? Why, as a matter of fact I AM single."
8. Scrapbooking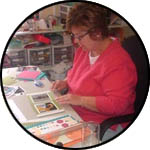 Public Humiliation: 86.2 percent
Most people tend to avoid scrapbookers in an effort to prevent their photo from being pasted between a floral border and a word bubble shouting, "Are we having fun yet!" Scrapbookers have an insatiable hunger to date and catalog precious moments, and many fear that these keepsakes are being collected to one day be used in an evil plan to flood the world with vomit.
Damage to Sex Life: n/a
People who make scrapbooks do not have sex organs like you and me. As required by the Code of the Scrapbookers, after the completion of their first book of cherished memories, dark surgeons replace their genitalia with paste dispensers.