The questions are of absolutely no substance. They do not matter. There is nothing challenging or controversial about them. They are stupid, dumb wastes of time. So serious answers only please. But also, you know, have fun and stuff.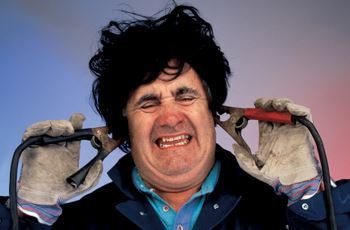 Stockbyte/Stockbyte/Getty Images
A visual representation of my questions.
After a week or two of letting the comments build (or fester, depending on the quality of your answers), I'll sift the gold from the rocks, analyze the very, very stupid data you wonderful folks have provided, and then present my findings in a follow-up column. Keep in mind: I might publish your answers, so only write things you're OK with people knowing about you. There are no right answers. The correct answer is whatever you want it to be.
And that's it! That's all you have to do. Are you ready? Grab your pencils. You may begin: