Sure. The process, according to this article I'm reading on Wikipedia, sounds simple enough. Basically, we're going to strap you to a toilet and flush.
The ... toilet?
No, you.
What?
How much hose can you swallow? Be honest.
I'm not sure.
Well, let's find out together!
Can we gloss over this, and the next several steps, for the sake of decency?
Yes, let's.
-several completely indecent steps later-
Wow.
Holy shit.
That toilet is fucked up. Gosh, I hope it didn't have a family.
So I'm cured now? No more parasites?
Oh lord, I have no idea. You really need to see a doctor about that.
I'm suddenly less fearful of medical practitioners now. But what will they do?
Basically the same procedure, I think, but they'll be a lot more confident. Hose should be cleaner, too.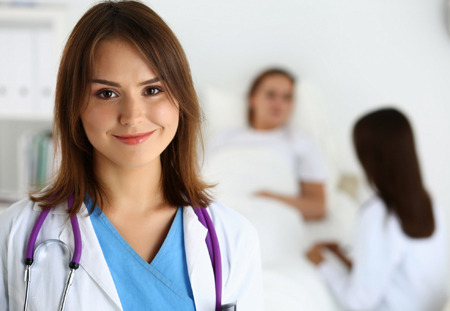 megaflopp/iStock/Getty Images
"And way more expensive."
And what do I do about my ... situation here?
Congratulations! Parasites have no longer taken control of your body. Should you desire any further assistance, please consult our guide, So Your Roommates And Landlord And Also The City Are Asking Some Pretty Tough Questions About Your Bathroom Activities.
Chris Bucholz is a Cracked columnist and doesn't know how much hose he can swallow either. His first novel, Severance, is incredible and available on Amazon, Barnes & Noble, or Apex Books. Join him on Facebook or Twitter.
Learn how up to 3 billion humans are already controlled by a parasite in A Word About The Parasite Controlling Your Brain, and find out how to avoid a parasite that infects your face in The 6 Most Brutal Infections You Could Have Right Now.
Subscribe to our YouTube channel to see a possible parasite eat away at Soren's sanity in After Hours - 11 Movie Alternate Dimensions With Horrifying Downsides, and watch other videos you won't see on the site!
Also follow us on Facebook, and help us warn the world of ... greetings, humans. The invasion has begun!