Unless you're looking for the Blair Witch, you're going to want to avoid having a shaky camera. So check out this awesome smartphone gimbal that also charges your device as you use it. It's like a selfie stick for auteurs. Get one at 13 percent off the normal price of $109.99 for just $94.99, and don't forget to use the code BFSAVE20 to save an additional 20 percent.
Insta360 Nano S iPhone VR Camera
This lightweight camera connects easily to your iPhone and turns it into an amazing 360 VR camera, allowing you to capture incredible footage of your vacation and/or LAN parties. Normally it sells for $239, but you can get it at 16 percent off for $199. Enter the code BFSAVE20 for an additional 20 percent off.
iPM 3-In-1 Wireless Charging Station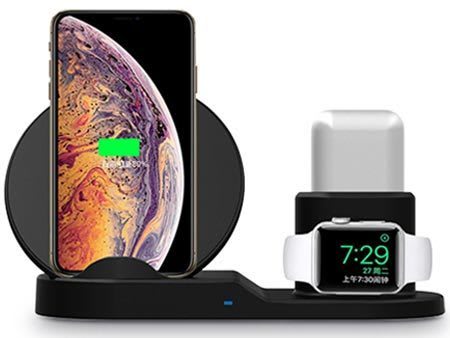 You can declutter your desk with this charging station. It charges your iPhone, AirPods, and Apple Watch simultaneously with the invisible power of Qualcomm 3.0 quick charging technology. Take 66 percent off the standard price of $129.99 and get one for $42.99, and don't forget to enter the code BFSAVE20 at checkout for an additional 20 percent off.