Yep, new show. With zombies who are friends. Got it.
And if you want zombie-level friendship in your life, hit up the Cracked Dispensary and get some zombie T-shirts. They'll serve as great conversation pieces, and because a byproduct of getting zombified is wearing the same outfit for all eternity, if you get bitten by the shambling horde you'll be clad in a fun American Apparel tee as you (un)live the rest of your days. I'm doing it myself, and I can just imagine the zombiist joy ...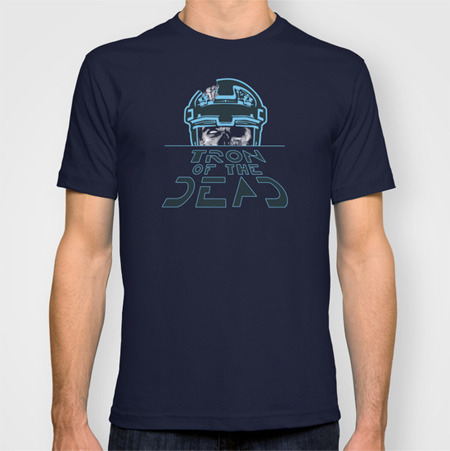 For instance, zombies are shy by nature. You can tell they are mostly introverts by their hunched posture and reluctance to attend social mixers. That's why this shirt is the perfect way to get the conversation going. A courageous zombie will see this shirt and, hoping to test the waters, will eloquate, "Uuuhhhhh brainssss." That's when I'll sass back, "Innnn uuuuhhhh compuuuuteeer." Oh, the laughs we will have.
And then they bite you?
Thirsty much? This is a slow play. I have to wine them and dine them first.