MSRP: $1,177
Speaking of side hustles, one of the best is copywriting. There are tons of gigs out there, as companies look to expand their marketing efforts while keeping costs lean. This bundle shows you how to write effective copy for others, or how to build your own business from the ground up.
The Pro Google SEO And SERP Certification Bundle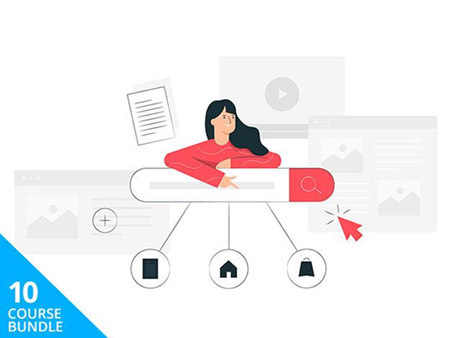 MSRP: $2,000
If you're side-hustling as a digital marketer or copywriter, you really should know something about SEO (search engine optimization). Search traffic can make or break a company, so they're willing to pay top dollar to SEO experts who can get them to the top of the search results. This bundle will teach you how to do that.
The Premium 2020 Learn-To-Code Certification Bundle
MSRP: $2,700
Did you opt out of those coding classes in college? Are you feeling like a dang fool about that now? That's OK, you can learn to code now and start making tons of money like a dang winner! This massive 120-hour bundle introduces you to some of today's most popular and important programming languages, like Python, JavaScript, HTML, CSS, and much more.