would you stop that?
- My name is Al and I'm here to guide you back home."
A hologram that appears to be glitching by the looks of that jacket.
"Home? s**t, did I fall asleep in somebody else's house again? Or..." I trailed off, getting a glimpse of what should have been me in the mirror, but was instead a haggard old housewife air-punching a bathtub, "...somebody else's body?" "I'm afraid it's worse than that. Last night you broke into our research facility and were accidentally sent back in time. You're now leaping backward into the past, occupying the bodies of the people here. You have to fix something that's gone wrong in each of their lives to correct the timestream and get back home. This body is... let's see: Ah, Millicent Howdry. She's a housewife from Michigan." "I can't fix having a retard name or being a woman." "That is... horrible. No, your husband is an abusive ex-con. Ziggy here says he has to get what's coming to him before you can leap out." "Ha ha, you read
Ziggy
? The big-headed guy in the comic strip? Gay. Do you watch
Home Improvement
too?" "No," the man sighed, tapping impatiently on his device, "Ziggy is the name of the computer back in our time." "Whatever, Blinky. So I've gotta give this guy 'what's coming to him' and then I can go? Cool."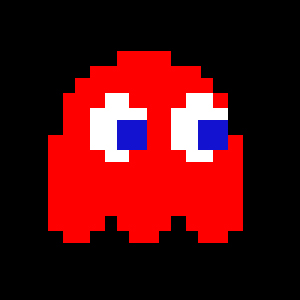 That's right: Blinky reference. You're welcome.
"Yes." he said, peering down at the tiny screen and rattling off the information he saw there. "Ziggy says he's been abusing Milli for 10 years and she doesn't have the courage to leave him, so simply standing up to him and reporting him to the police should theoretically put the timestream back..." His voice trailed off into the distance as I opened the bathroom door and stepped quietly out. I could hear the husband stomping around the kitchen, an empty gin bottle thrown down in anger on the hallway floor. "... and that, again purely theoretically, will facilitate the next leap forward." Al finished right as I came back through the doorway. "What did you...? Where the hell did you just go?" "Family Circus said to sodomize that guy with a liquor bottle, so I did that. We're good. Let's roll." "You did what?!" "Yeah, your PDA was all 'give him what he deserves' so I just cracked him with a frying pan, used some dish soap for lube and then I used kind of a twisting motion, like inserting a corkscrew to really jam-" "Good lord, no! You were supposed to report him to the police! You can't just-" he stopped short, noticing that the room had suddenly begun flashing and blurring around him. "Wait, that worked? What?! It was 'restraining order' ORÂ  'forced sodomy'?