Home Improvement
too?" "No," the man sighed, tapping impatiently on his device, "Ziggy is the name of the computer back in our time." "Whatever, Blinky. So I've gotta give this guy 'what's coming to him' and then I can go? Cool."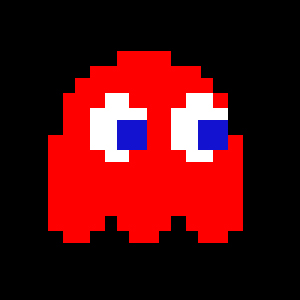 That's right: Blinky reference. You're welcome.
"Yes." he said, peering down at the tiny screen and rattling off the information he saw there. "Ziggy says he's been abusing Milli for 10 years and she doesn't have the courage to leave him, so simply standing up to him and reporting him to the police should theoretically put the timestream back..." His voice trailed off into the distance as I opened the bathroom door and stepped quietly out. I could hear the husband stomping around the kitchen, an empty gin bottle thrown down in anger on the hallway floor. "... and that, again purely theoretically, will facilitate the next leap forward." Al finished right as I came back through the doorway. "What did you...? Where the hell did you just go?" "Family Circus said to sodomize that guy with a liquor bottle, so I did that. We're good. Let's roll." "You did what?!" "Yeah, your PDA was all 'give him what he deserves' so I just cracked him with a frying pan, used some dish soap for lube and then I used kind of a twisting motion, like inserting a corkscrew to really jam-" "Good lord, no! You were supposed to report him to the police! You can't just-" he stopped short, noticing that the room had suddenly begun flashing and blurring around him. "Wait, that worked? What?! It was 'restraining order' ORÂ  'forced sodomy'?
Seriously
, Ziggy?" He was still protesting to the ether as the world bled out into a shining static gray.
*** "Oh boy," I said, taking in my surroundings. They were utterly wretched. Fecal matter lined the walls, garbage piled up in the corners, and used needles littered the floor--one of which was still sticking out of my arm. "Jesus, this is terrible," Al muttered, kicking at a dead cat that had apparently been serving as my pillow. "Ziggy says this guy's hit rock bottom, and we gotta dig him out for you to move on." "Right. Or we could just get him more drugs." "How... how would that help anything, ever?" Al punched up some more info on his giant flamboyant Lego remote. "Ziggy says he's hit rock bottom, but man, you ever notice how people only say they 'hit rock bottom' when they're sober? Nobody says that shit high."
"Shit being high feels fantastic! Four things, though: 1. Get your hands off my shit 2. Let's dance! 3. Let's wrestle! 4. GO!"
"I don't think Ziggy means you should-" "Hey check it out! He had a baggy hidden in his sock. Must've forgot about it," I told Al, already cooking down the stuff. "There's no way shooting heroin is going to fix the fucking timestream and ARE YOU KIDDING ME," the world started to run together again, little lightning bolts began to arc from my fingertips, one of which was prominently raised and playfully dancing in Al's direction as I faded away. It was the middle one.
*** "OK, no. Something is not right here; I have to figure this out," Al muttered to himself, rapidly tapping, shaking and swearing at his little buzzkill box. I wasn't sure what decade we were in, where I was, what I was supposed to be doing or indeed, even aware of my own identity, but I
was
pretty sure I could steal historic valuables if I swallowed them and smuggled them through time inside my body, so I was doing that. "What's up now?" I asked Al, nonchalantly dipping a necklace in Canola Oil and forcing it down. "I asked Ziggy why you keep leaping when you're not fixing anything and he said 'fuck it; close enough.'" "Ha! Sounds like my kinda guy," I said, horking down an earring. "He's not a guy; he's a goddamn computer, and at no point was 'fuck it' one of the logistically programmed responses from the world's most advanced thinking machine." "You know what I think? I think you're interpreting Ziggy's requests through your own moral filter when he only cares about fixing the timebrooks." "Streams."