Off-Grid Survival Knife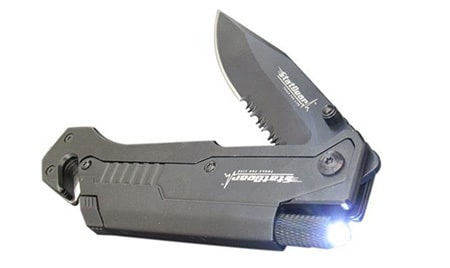 Once the local militia turns to worshiping the radioactive clouds that have formed overhead (most likely through ritual sacrifice), you are going to want a more capable knife than the one you usually use to open the mail. This little stainless steel multi-tool can help you escape from a sealed vehicle with a window punch and seat belt cutter. It also includes an LED flashlight and a fire starter. We imagine you'll find uses for every tool listed. Especially if everyone you've ever known and loved is now a zombie. Grab this Off-Grid Survival knife for $24.99.
Bomber Carabiner Paracord Keychain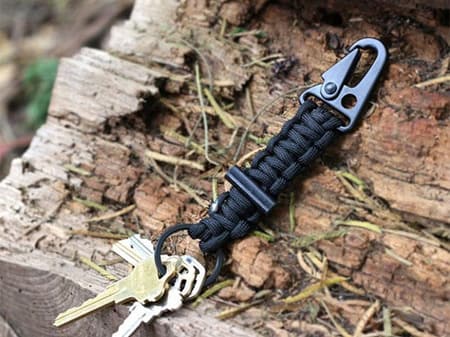 You might find yourself in desperate need of some rope when you sprain an ankle in the woods trying to outrun the New Sons of Liberty. With this unassuming key carabiner, you'll have enough length of ultra-strong paracord to finish swiftly crafting your splint. Plus, you'll have something that holds your keys in case, you know, the world doesn't go to hell and you want to keep them in one place. Get the Bomber Carabiner Paracord Keychain for $18.99.
Five-In-One Survival Flint Fire Starter Bracelet Two-Pack