Betty White is a talented comedic actress who has been in the entertainment industry for over 50 years. This is a screengrab of a Digg.com search of "Betty White."
The top three results, all within the last month, are about Betty White and the show
Saturday Night Live
. The bottom article, the one with the most diggs, describes a Facebook campaign demanding that
SNL
let Betty White host the show, the one in the middle lays out a few sketches she should appear in. (That Facebook group, by the way, has
almost 500,000 fans.
) The most recent story in that screengrab links to the story confirming that Betty would in fact be hosting the show. The day that article went live, Betty White was a trending topic on social networking site Twitter, just below the show
Skins
and above something called a justin bieber.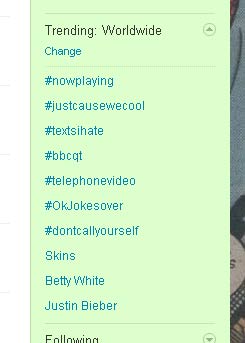 The Facebook campaign starts it, Digg.com keeps us posted and Twitter celebrates. Congratulations, Internet, you got Betty White to host
SNL
. Quick question though:
Why did we do this?
This is one of the most perplexing Internet things I've seen in a while but, before we get into that, I wanted to quickly get something out of the way.
I Have Nothing Against Betty White
No problems with her whatsoever. I thought she was great on
The Golden Girls
, and as far as old people go, it doesn't seem like she's completely lost her mind, which is good. She's a terrific entertainer and seems like a pretty sweet lady (though I have no idea what that means). I'm not a Betty White hater. I'm not sure if I'd call myself a fan, exactly. I guess if I had to answer the question, "What do you think about Betty White?" I'd respond, "I don't." But still, nothing against the old broad.