This piece was written by the Cracked Shop to tell you about products that are being sold there.
All the kids are back in school and acquiring knowledge at a terrifying pace. Your training was years ago, and the tech landscape has changed dozens of times since then! Are you screwed? Sounds like it's time to invest in some professional development. And luckily for you, we're offering an extra 75% off online learning for the entire month of October. This Halloween, you can dress up as a smart person! All month, you can use the coupon code LEARN75 for an extra 75% off all online courses, including ...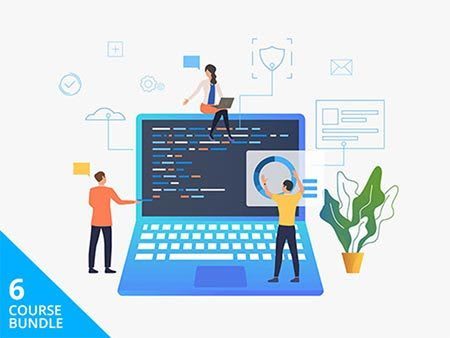 The Complete Web And Mobile Developer Bundle gives you six courses and more than 121 hours of training on tools like C#, JavaScript, HTML, and CSS. You'll also learn how to build apps for Android and iOS, so you can show off with a cool Halloween app while trick-or-treating.
Save an extra 75% off $35 when you use LEARN75.