The MacBook Pro is an excellent laptop for people who need a portable device that can do serious work as well as stream movies and games and scour Facebook for mentions of their own name. It usually sells for $1,199, but right now you can get one at 41 percent off for $699.99.
Apple iPad 4 9.7" With WiFi, 16 GB (Certified Refurbished)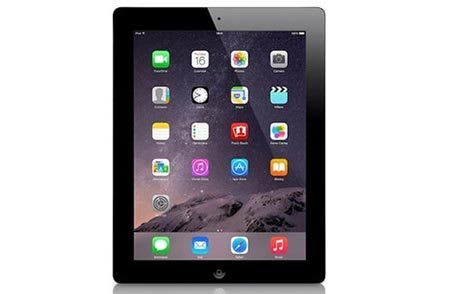 This refurbished iPad 4 will allow you to enjoy your favorite movies, TV shows and games on a 9.7" while you're at the gym, traveling to see family, or spending the day cemented to the couch. You can take 73 percent off the standard price of $649 plus an additional price drop and get one for only $169.99.
Apple iPad 3 9.7" 16 GB WiFi (Certified Refurbished)
If you want a studly new tablet to stream movies and games on the go, but don't want to pay studly new tablet prices, check out this certified refurbished iPad 3. It normally costs $499, but you can get one at 68 percent off for just $155.
Apple iPad Mini 2 Retina 16 GB With WiFi In Space Gray (Certified Refurbished)