This piece was written by the Cracked Shop to tell you about products that are being sold there.
Your computer is like a home for your brain. No, we're not talking about removing your brain and installing it in a computer (they won't let us sell our basement experiments in the Cracked Shop ... yet). We're talking about customizing your computer experience so that it feels just right for you. And you can do that pretty easily with these neat gadgets, which are all on sale today.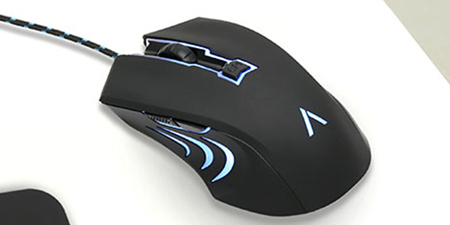 This mouse was carefully designed with a rubberized "claw" grip to make sure your hand doesn't cramp up after a few rounds of 360 no-scoping n00bs. And the built-in glowing lights means you'll never lose it in the dark hours of the night. You want side buttons? Your boy's got side buttons for days. And the simple USB plug means there are no drivers to install -- just plug in and play.