Wild Unlimited Gaming Subscriptions
Wild gives you unlimited ad-free access to a library of over 2,000 PC games, with new titles stacked on each month. It's like being friends with the rich kid who got every single game the day it came out, only with Wild, you can play whenever you want instead of having to suck up to some brat. A Wild subscription also gives you a discount on thousands of games for rent or purchase, so you will literally never run out of things to play. Normally, a six-month subscription costs $47.94, but you can click here right now to save 47 percent and get one for just $24.99.
Vortex Cloud Gaming -- Three-Month Subscription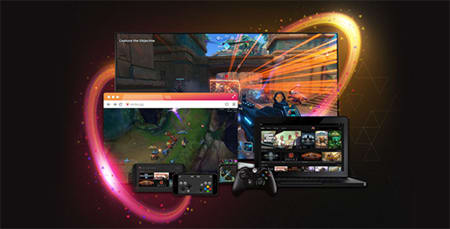 Vortex Cloud Gaming lets you stream a library of over 100 hit PC games to any device, no downloads required. Simply click a button and you can play high-end games on your laptop, smartphone, or TV without having to blow your entire college savings on a new PC gaming rig. Normally a three-month subscription costs $29.99, but you can click here to save 33 percent and get one for just $19.99.
8BitDo N30 Retro Bluetooth Gamepad
If you want to feel the blissful spark of youth again as you play Fortnite all night long, you'll want to pick up the 8BitDo N30 Bluetooth Gamepad. Designed as a near-exact replica of an old 8-bit Nintendo controller (with more than two buttons this time), it's completely compatible with Mac OS, Windows, Android, Raspberry Pi, and even Nintendo Switch, so you can truly transport yourself back in time to that Christmas when you spent all day playing Super Mario Bros. 3. Normally the 8BitDo N30 sells for $29.99, but you can click here to save 26 percent and get one for $21.99.