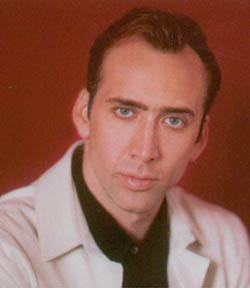 Hi, I'm Nicolas Cage! I'm an Oscar winning actor (!!!) and the star of all your favorite movies! I'm here to give you all the investment advice you'll need to become famous! Now let's begin! But before we can begin, let's cover some basic definitions first:
Asset
An Asset is something you own that's worth something, like money or hair.
Liability
A Liability is something you own that is not worth something, like your family or joy.
Income
Income is money that comes to you, like flies to a magnet, or honey to a vacuum cleaner.
Expenditure
Expenditures are when money goes away from you, like squirrels do when you try to pet them. Now let's begin again!
The most important part of the Nicolas Cage Investing System is to remember the Three B's. If it helps, I recommend memorizing the following phrase: "Always remember the Three B's."
The Three B's
1: Buy everything 2: Be in movies 3: you are capaBle of anything.
Let's go into each B in more detail.
Buy everything
Because Assets are things you own that are worth something, if you don't own them they're not assets! It's simple logic even a child could understand. That's why everywhere I go, I buy everything I see! I buy horses and cars and sunshine!
Nicolas Cage pro-tip:
But don't buy people! That's a "