Pizza REMOVAL Guy!
(What a twist!)
Erotic Historical Fiction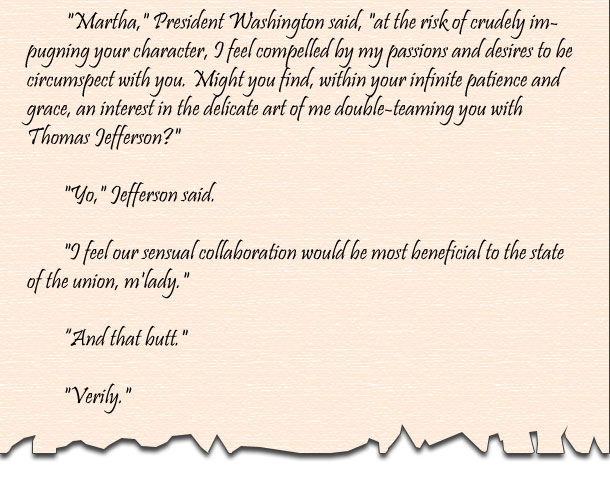 Erotic SCIENCE Fiction?
Wish Fulfillment
When people buy Erotic Fiction, they're doing so to live out their sexual fantasies, the kind of fantasies they're too nervous to ask their real-life partner about. This bears repeating: Erotic Fiction is what the reader cannot get in real life. Understanding this is the key to unlocking success in the publishing world and is, without a doubt, the most important part of Erotic Fiction. So don't give them what they can get at home, give them something fantastical and amazing, fulfill all of their wildest desires. In the following sample (
Autobiography: My Life in Six Butts
), we see what, according to my best guess, every average woman craves but doesn't get at home.
Sample:
Details, People!
While it's stupid to deny that Erotic Fiction is chiefly about fornicating, it would be dismissive -not to mention detrimental to your writing- to say that it is
only
about fornicating. Think of Erotic Fiction as a Tootsie Pop. Fornicating is certainly the rich chocolate center that everyone craves, but we still need that thick, delicious shell of candy that
accompanies
the chocolate/fornicating. And what hides in that shell?
Details.
Nobody wants to read about just "two bodies fucking," they want to know that those two fucking-bodies are attached to fucking-