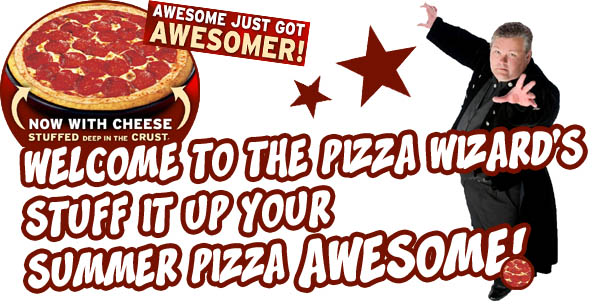 This question has a ring of cheese-like toothpaste stuffed into its crust! Can you finish it?
1. Surviving a _________ is impossible if you're a chair or a fish tank.
A.
fat person
B.
SCUBA suit filled with termites
C.
bar fight
D.
shark with chair cancer If you answered any or all of them, you're right and AWESOME. However, we're going to focus on the one we can solve:
C
, bar fights. Sorry fat people, the pizza wizard is your enemy. He will not solve you. Bar fights are started when beer is applied to douches or sexual frustration. They are ended with karate. You're about to learn everything in between. I've scoured book stores for the finest literature and DVD sets to unlock the secrets of the drunken Orient, and now every time I have a beer
17 people die.
Bar Fight Self Defense
by Scott Rogers
Scott Rogers is a martial artist with just enough of a New York accent to always sound like he's kidding. His video set explains how to defend against every bar weapon, including pool cues, karate chops, knives and guns. Let's go through the Scott Rogers process:
1. Bar Training in the Gym.
Scott uses a guy named Mike to demonstrate most of his moves. Now, when a
martial arts
teacher pretends to punch you, it's polite to gently go "arrgh" as if it hurt you.
*
Mike is very good at this. He even makes different sound effects depending on where Scott pretends to hit him. Filming a karate video is exactly like being seven-years old except for one difference: I've seen seven-year-olds win fights.
*
Fighting Fact! In the combat community, to not react to an imaginary punch at all is seen as a sign of aggression. For example, if you ever throw a fake punch at Hulk Hogan and it appears to have no effect, he's about to fucking destroy you. During the gym parts of the DVD, I started to wonder if I was supposed to be drunk when I'm at the dojo training for bar fights. But that seemed like the kind of thing someone would wonder right before Scott Rogers called them a fag and rammed a pint glass into their heart, so I had a beer and started thinking about what tits would look like if they didn't have shirts on. All bullshit aside, Mike is lucky to be alive. If you were struck by a real Scott Rogers punch or kick you would fly through a you-shaped hole in the cement wall behind you, leaving behind only a platter of meat that restores Scott Rogers's energy.