How To Be Cool About It
The first rule of thumb here is to not just butt into someone's conversation to inform them what a crappy, stupid movie they like. This is irritating. On the internet it's a form of trolling, and in the real world it's just basic assholery. Let the people enjoy their stupid thing. Even though your opinion about why it's flaming garbage is correct, the friction you'll cause in in whatever relationship you have with this person isn't worth the nonexistent benefit you'll get from correcting them.
But! If they ask your opinion, or otherwise give you the slightest invitation to enter their conversation about it, then yeah, go ahead, fire away.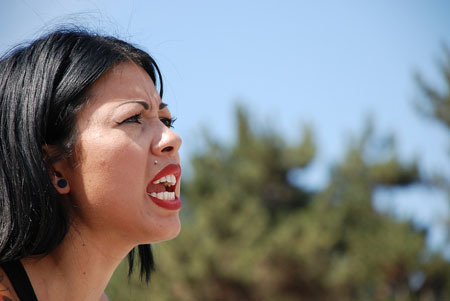 Pixabay
"It's poo, and you are poo for liking it!"
Provided you don't get too violent with your commentary, you're not out of bounds here. They did ask for your opinion, after all. And disagreeing about movies and books is kind of fun! This can lead to all sorts of fun and insightful conversations about how movies or books can be made better or worse.
How To Be Kind Of a Jerk About It
That thing I said earlier about waiting for an invitation? Don't do that. Get a megaphone. Spray your opinion all over people from a great height. Walk into a book club and start ripping things in half.
Pixabay
"More like Dostoy-crap-sky!"
Even if they don't come around to accepting your opinion about why their beloved object is terrible, you can still ruin their enjoyment of it, and thus become the winner.