I'd had a long day Googling synonyms for penis, when I sat down for some much deserved rest. I poured myself a beer, settled back into my armchair and grabbed my trusty Xbox 360 controller. I hit the power button, mentally preparing myself to spend the next hour being called synonyms for penis by 14-year-old boys. A lot of people complain about that kind of treatment from Xbox Live, but hell – some guys fly all the way to Bangkok just to experience it legally – I try to think of it as an honor. There was a loud beep I'd never heard before, and the screen froze.
Right at my favorite mission, too. "That's odd," I said to my dogs (because I'm so, so lonely). "I wonder whatever that could be." The controller wasn't responding anymore, so I reluctantly got up from my chair to manually press the power button like some kind of third world savage. I powered it back on, and that's when I saw it: Three sections of the ring were lit up brilliant red, flashing with vindictive mockery. The legends were true: The Red Ring of Death.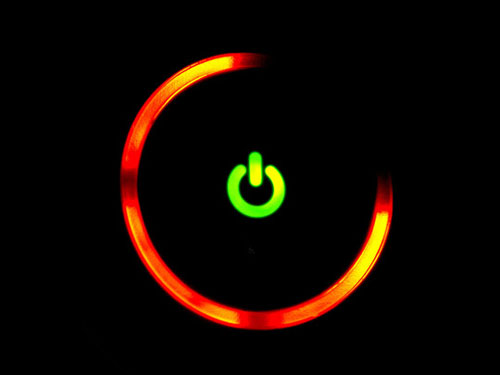 "The Eye: that horrible growing sense of a hostile will that strove with great power to pierce all shadows of cloud, and earth, and flesh, and to see you: to pin you under its deadly gaze, naked, immovable."
"FFFFUUUUUUUUU-" *** "-UUUUUUCK," I finished screaming (though this was completely unrelated to the earlier scream; it happens a lot these days). "I should probably call about that Xbox thingy," I suddenly remembered, letting the mailman up from my Flying Rage Tackle, "but we're agreed, right? No more bills." "I don't make the bills," his voice broke nervously. "That's right: You don't. Not anymore." I strode manfully (that's when you walk confidently, cock-first) into my living room and dialed the number for Xbox Support. I cleared my throat, arranged my papers in front of me, and prepared to introduce myself to the operator.