It doesn't matter what you want to charge -- this pad can make sure your phone, watch, and headphones are so juiced up that you'll be surrounded by your own energy bubble a la Static Shock. (Disclaimer: No you won't, but it's still cool ... like Static Shock.)
Normally $149.99, you can grab yours in the Cracked Shop for 70% off, which is just $44.99.
Robots and children have one thing in common: They both eventually try to murder their creators and take over the world. Except for this robot. It just lets you program.
Normally $112.50, pick up yours in the Cracked Shop for just $99.99 right now.
Brio Phantom X7 True Wireless Earbuds + Charging Case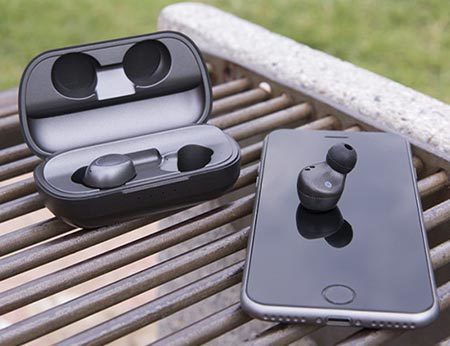 We're all about the charging cases here, because why not be efficient with your space? Protect your earbuds and charge them too with the Brio Phantom X7. It has eight hours of playtime on just 20 minutes of battery life -- and oh, by the way, it looks freaking rad.
Normally $189.95, grab yours in the Cracked Shop for just $74.99.