Whether you love President Trump or despise every hair plug on his bronzer-caked scalp, you can at least admit that following the actions of his administration is taxing. We have entered an age of exhaustion, and every day seems like we're just one "alt-fact" tweet away from slipping into a stress-induced coma.
It makes me feel like ... GAHHHHHHH!
Well-said, you. And we feel same. That's why the Cracked Dispensary and the Cracked Store are busting out products designed to give you a little R&R. So take a break from angry Facebook rants and breaking news alerts, if only for a moment, and treat yourself to some self-care. Lord knows you need it.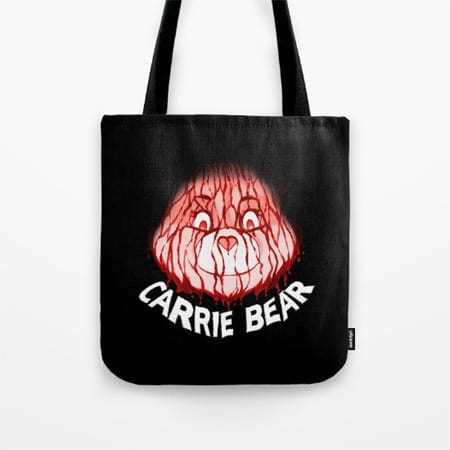 Carrie Bear is an obvious choice for self-care, what with "Care" being right in the name and Carrie committing the ultimate act of self-care by destroying all of her enemies in the span of about eight minutes. Take this tote bag and use it to carry whatever it is that makes you happy. And if using it as a bludgeon against your foes is your definition of self-care, well then so be it.