So you've just downloaded iOS 12, but you don't know an iOS from an IOU. Not to worry! The iOS 12 and Xcode 10 Bootcamp will have you cruising through the new update and creating your own iOS 12 apps in no time. Seriously, this bundle can help you even if you have zero experience beforehand. Normally this training course costs $199.99, but today you can get all 12 hours of instruction at 92 percent off for just $15.
Electron Flow MFi-Certified Charging Cable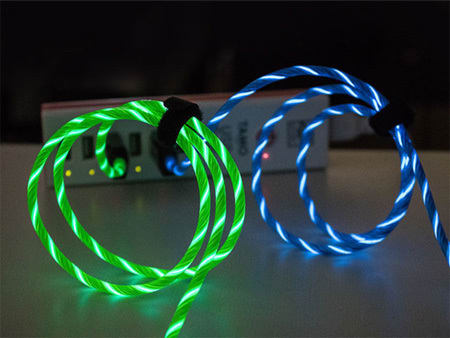 The Electron Flow is an extra-long charging cable sent from the planet Disco. It glows bright neon as it works, so you'll never need to worry about tripping over it in the dark as you tiptoe around your room looking for your cellphone. Normally it sells for $49.99, but Cracked readers can knock 60 percent off and get one for $19.99.