Home Improvement
. I hated when he did that. Trying to hold a conversation with somebody peeking down at you over a wall while you remain sitting at your desk is so fundamentally awkward. Your seated posture, which seemed so natural a second ago, suddenly feels stupid and inappropriate. "Dio just died," I recited to him, like I had only memorized the words phonetically and had no idea as to their meaning.
Dio gets the VIP Reaper.
"What? Who?" I stood up abruptly, the back of my knees straightening so quickly that they sent my wheeled office chair spinning out into the corridor between cubicle rows. "Whoa, what's going on, dude?" Stanley asked, coming around the barrier to stare into my face. "Oh shit. I know that look. That's the 'I'm going out to get supernaturally tanked and engage in a series of increasingly wacky shenanigans that accidentally end in tragedy' look. Am I right?" "No, Stanley," I informed him, adjusting the length of my shirt-cuffs on my wrists and straightening my tie, "What happens next is very deliberate. In a moment, I am going to take the elevator to the ground floor, where I will exit this building. I will proceed two blocks east to Promenade Plaza, where I will strip naked and lay siege to the doughnut shop. If police arrive, I will maul them with my teeth. I will escape on foot, and make my way to the fairgrounds out by the paper mill. Once there, I will burn down the circus. Then I am going to steal the largest, fastest car I can find, and I am going to crash that car at a terrible speed into the oldest and most sacred looking tree I can find. I will then mouth-fuck the OnStar operator from the wreckage."
Would the man whose album cover this is accept any less tribute?
All measure of reason drained from Stanley's face. "But why?" He asked plainly. "Because Dio taught me, in part, what it is to be a man. Oh, he did not teach the rational lessons: He did not teach me morality, or responsibility, or restraint. No, Stanley, he taught me that being a man means sometimes ruining things in the most extravagant fashion possible. Because you can, and because it's awesome. And Dio died today, so now I am going to ruin things. I am going to ruin everything, Stanley. For Dio." I took another bite of Danish; I would need the calories. "But first, Stanley, first I am going to orally pleasure the receptionist - your fiancé - on top of the copier. I will set the machine for 666 copies, and if she has not climaxed by the time it's finished making them, I will throw her out the window. I'll be sure to mail one to you, buddy."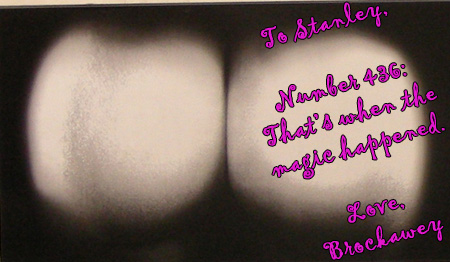 "W… wh…" "What's that? Why? You want to know why, again? Because you didn't know his name, Stanley.
You didn't know his god damn name
. But you will now. It was Ronnie James, incidentally. Ronnie James Motherfucking
Dio
.
But that's okay: I promise this time, you won't soon forget it." I polished off the rest of my coffee, and gently pushed him aside. "Welp, I gotta be off now to pleasure your woman and commit some Tribute Crimes. Oh, and Stanley?" I turned, clapping him reassuringly on the shoulder, "Ride the tiger, buddy. Ride the tiger."
---
You can buy Robert's book, Everything is Going to Kill Everybody: The Terrifyingly Real Ways the World Wants You Dead, or find him on Twitter, Facebook and his own site, I Fight Robots. Originally I said "I fear for the Gods," when Frank Frazetta died last week - now there's a Metal tag-team rocking the crap out of heaven. The Gods are so fucked.