According to science, if the Moon was just 20 times closer to Earth, its gravitational force would be 400 times stronger than it is now. Now multiply that by at least 100 because that's how frigging close the Moon got to us at the end of Despicable Me.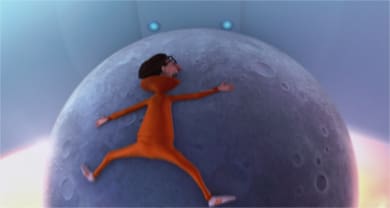 Universal Pictures
Lunacy.
At "just" 400 times its regular gravitational strength, the Moon would cause global flooding that would put most major cities underwater, potentially killing hundreds of millions of people. Most of the eastern and western U.S. coastline? Gone. Japan? Under water. Half of Europe? Learning how to say "You Americans are so arrogant" in fish.
It would be an almost extinction-level cataclysm, because what most movies about moving the freaking Moon don't realize is that our satellite is like that one overzealous Twitter follower some of us have. Good to have around to illuminate the night sky/favorite our lame jokes, but if you let either get too close, they WILL murder you.