One.
Look at that smirk. You're telling me that's the smirk of a man enjoying a nice fly fishing cast? You're suggesting a man who is at least a third responsible for the downfall of the American Empire gets off on some f*****g nylon sailing through the air? Au contraire. That is the knowing grin of a bald, overweight man who knows he can bang, and then murder young starlets with impunity. I guarantee you that mere moments after this photo was snapped, that woman's face got a blast from Dick's trusty shotgun. And then he probably killed her, too.
Two.
I have devised a simple test to prove that it's at least possible that there could be a naked lady in there. Below, four photos. Three are old men's hands. One? Jenna Haze. I DEFY you to spot the difference.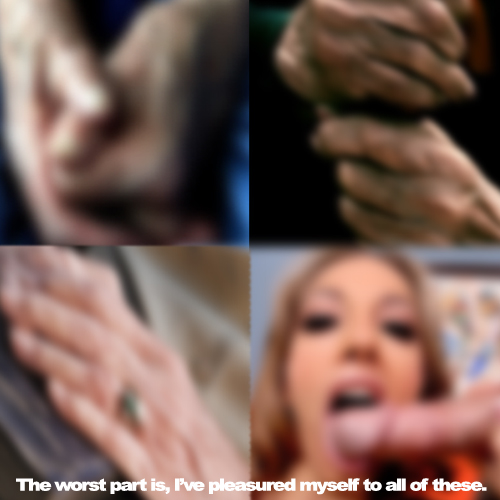 And three.
The White House claims some fancy zoom-in of the photo proves Cheney was fishing. Big whoop. I saw a picture yesterday of a guy with his head stuck up his own ass. It was not only a hilarious visual metaphor and example of computing wizardry, but also a dire warning: photos are not to be trusted. Just because your European History teacher shows you some slides of emaciated torture victims standing by some grainy wooden bunks doesn't mean the Holocaust actually happened. Okay, bad example, but you get my point. Check out these images I made with just a few minutes and some Googling.