Here are two of the best things that have ever happened to me, and I can't even take any damned credit for them because they were both completely out of my control:
1) My parents happened to keep a lot of books in our house.
2) I happened to really, really love reading.
My parents didn't force reading on me or anything like that; I just took to it. I really liked reading and felt weird anytime I wasn't reading at least one book. I read whatever we had to read for school while reading Goosebumps and Animorphs on the side, and then, as I got older, Stephen King and then Kurt Vonnegut and Christopher Moore and then Junot Diaz and then George Saunders, and I'd go from novels to plays to nonfiction and on and on to all of the authors I missed and all the ones I hadn't found yet. This is the giant catch-all for what I'm calling "Further Reading." And I'm thankful that reading became as natural to me as eating and sleeping and all of the other things I can't go a day without. Because that's where all the best stuff is, because none of the best stuff lives in textbooks.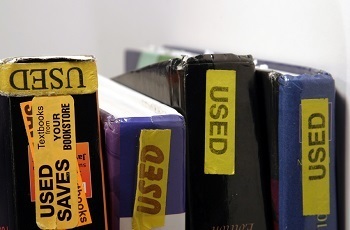 Jennifer Cato / iStock
And as you get older, you have to pay out the nose to read just as much nothing.
Even if your school assigns a hilarious and subversive book like Catch-22, it's going to be hard for you to really fall in love with it, because you're not thinking, "Let's check out this book!" You're thinking, "Shit, I have to read three chapters by Wednesday and there's gonna be a quiz about it." School puts reading three chapters of an amazing book in the same mental category of memorizing history dates and trying to crack calculus problems. That is, hands down, the worst fucking thing to ever happen to novels.
High school turns reading -- a thing people do on the beach on vacation -- into homework -- a thing kids dread because it takes them away from whatever they'd rather be doing.
The way we teach history is totally bonkers too. High school and a history textbook taught me Grover Cleveland was our only president to serve two non-consecutive terms -- the other books taught me that he staged a secret mouth surgery at sea over a 4th of July weekend so the American people wouldn't find out that he had cancer.
New Jersey State Park Service
What's cooler, honestly? That, or "I lost my job and four years later got it back"?