-43 letters later.-
OK, here's one. _______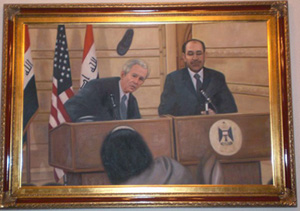 Q: How do shoes work? – M. Swaim
Shoes are sturdy artificial coverings meant to be worn over your feet. You can consider them to be a type of "foot hat" if that concept is easier to grasp. First invented by
f*****g cavemen
several thousand years ago, shoes are one of mankind's least remarkable achievements. Many cultures consider shoes a sign of success and prosperity, including this culture we live in, right here. This is a workplace for crying out loud. _______
Q: How do I get girls to like me? – Shawn W.
What's going on here? What has given you people the impression that Cracked has some sort of special expertise on the subject of laying women? I will grant you that every Cracked writer and staffer is a sexual dynamo, with the exception of Dan O'Brien, who when queried, insisted he was a "Tyrannosaurus Sex." But outside of the Libertarian Dating section of our forum, we've never gone out of our way to position ourselves as a romantic venue. Is there something else I'm missing? Is it something about 15- to 35-year-old male Internet comedy fans that makes them utterly hopeless around women?
Yes I know it sounds obvious when you say it like that. Shut up.
_______
Q: I'm a nice guy and always seem to become "just friends" with girls instead of something more. What am I doing wrong? - Ted
Well Ted, I'd suggest it's because you're not asking these girls out, or hitting on them, or doing anything even remotely sexual. If you act like a plant, don't look too surprised when you're doomed to a life of asexual reproduction. I hope you like f*****g pine cones, Ted. Please note that I have zero interest in having my knowledge of plant biology being corrected in the comments section. _______
Q: How do I get loser guys to stop liking me? - Carrie01
Finally! Although given our moral obligation to help out our loser male audience, this puts us in a bit of a ethical quandary. A classical "Kantian f**k Forum Pickle." I suppose you could just simply make yourself look less attractive. But that would make you less desirable to good looking men, which is a side effect I suspect you're not after. Your best bet then would be to avoid locales where losers are likely to frequent. The Internet mainly. But also be wary of book stores, Subway restaurants and Florida. _______