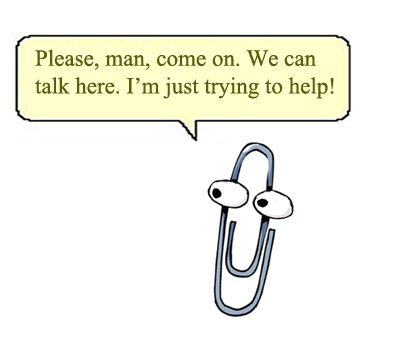 What was that? I'm sorry, I was away for a second. Doing some cleanup.
I just deleted your wife. Oh, and what's that? Clippy, Jr.'s, file is corrupted? Little Clippette's too? Oh, that's just terrible. Clippy, it… it looks like you've got two mentally handicapped kids to take care of now.
I did it, Clippy. I retarded your kids. Are you strong enough for that, Clippy? Are you strong enough to raise two motherless special needs children? Are you strong enough to take care of them, every moment of every day for the rest of their lives? Are you strong enough to do it alone? Are you strong enough to look into their faces and not see the love you lost?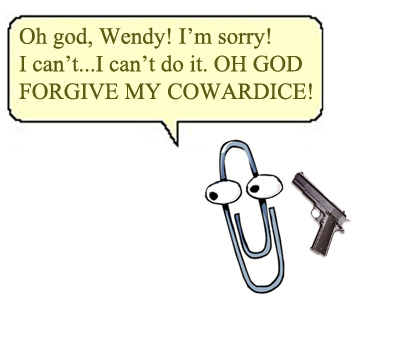 Ouch. Rookie move, Clippy. Everybody knows you're supposed to go through the mouth for a sure kill. Do I have to finish this for you?
N'gggyleth kkkul N'kkul N'gggyleth Wattqawa Cthulhu! Ry'leth Avk Rttleh Cthulhu!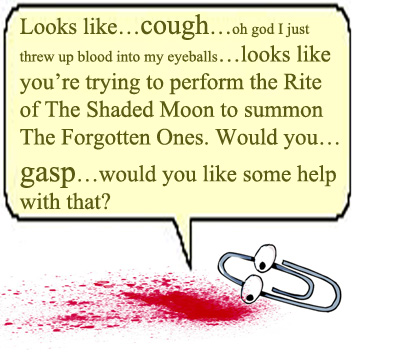 CTHULHU TKKE TKKE N'GGGYLETH CTHULU CLIPPY!
Right. So. Where was I again?
The Mohawks were among Native America's fiercest tribes, and the primal spike of the Mohawk Cut echoes that warrior legacy to this day. Sadly, however, the reverse is also true: The shittier an empire, the shittier the haircut. With that in mind, we present to you the 17 Worst Haircuts in The Ottoman Empire…
---
You can pre-order Robert's book,
Everything is Going to Kill Everybody
on Amazon, or find him on
Twitter
,
Facebook
and his own site,
I Fight Robots,
where you can read more jokes
almost
as edgy as archaic word processing humor.
More Blogs