Unreal is definitely not made for beginners, but heck, you're at step eight now. You've climbed this mountain with nothing but the clothes on your back and a 12-foot metal sign that says "CALL ME, HIDEO KOJIMA." You're ready for it. The Unreal Engine is unmatched when it comes to making dazzlingly realistic first-person games and proving to skeptical parents that this video game hobby might actually turn into something more. In this course, you'll build your skills making six simple games, including "Turret," "Shooter," and "Runner Switcher." By the end, you'll emerge as a beautifully rendered butterfly, flapping your wings in the digital breeze. A single tear will fall from Shigeru Miyamoto's eye. "Beautiful," he will say as he tightly clutches a Nintendo Switch to his chest.
Go Back And Do It All Again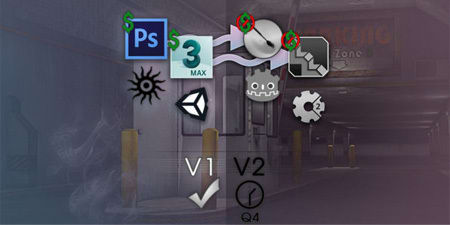 Even if your super-genius brain absorbed every single detail from these resources, you should go through Master Video Game Making to keep it limber. Aside from providing a quick review of the material that you've already glossed over, this instructional digestive will help demystify some of the terminology used in the video game industry. So even if your version of Mario can't help but trip over his own mustache, you'll at least be able to pretend you know what you're talking about.
All of these closely guarded secrets of gaming creation are usually worth over $1,400, but you can pick all of them up in our store for just $49.
Bow at the altar of Megaboy and find your game development muse. For The Old School Testament is the light and the way. Are We Not Mushroom?
Get some insight on your future consumers with 5 Types Of Gamers And The Cracked Store Items That Suit Them. Go get it!