The Wallet-Sized Pocket Multi-Tool is like carrying Inspector Gadget next to your credit card. Performing 11 different functions -- can opener, knife, screwdriver, ruler, bottle opener, two-position wrench, saw blade, four-size wrench, directional auxiliary wrench, key-chain hole, and butterfly screw wrench -- this apparatus has an answer for almost any situation. Typically $19.99, you can get it here for half that, only $9.99.
Saberlight Rechargeable Plasma Lighter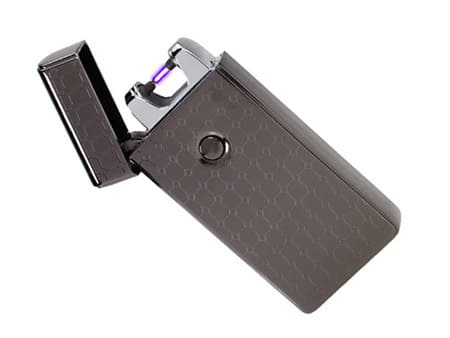 Your parents, your scoutmaster, and Smokey Bear were wrong -- you will be surprised by how much stuff you need to set on fire as an adult. And the Saberlight Rechargeable Plasma Lighter ignites an electricity-generated plasma beam that is hotter and less toxic than butane flame. It's also windproof, splash-proof, and TSA-proof. That's right, you can take this puppy on a plane with you, making it, by their logic, safer than a bottle of water. This lighter usually retails for $99.99, but you can get it here for only $15.95.