Note to GL:
Think of the potential for boobytraps. __
The Duellist of Lemuria
Due to their isolated nature, certain island cultures in the South Pacific evolved with almost no contact with outsiders, and consequently had little if any military development. Any disagreements were typically settled with the only true weapon nature gave them. __
The Plinth of Impos
The Corinthians worshipped at the foot of Impos, who legend has it, got pretty seriously into the ambrosia once while on an blind date with a mortal woman. This plinth is said to bestow "a great and burning tiredness and indifference" on all that set eyes on it. __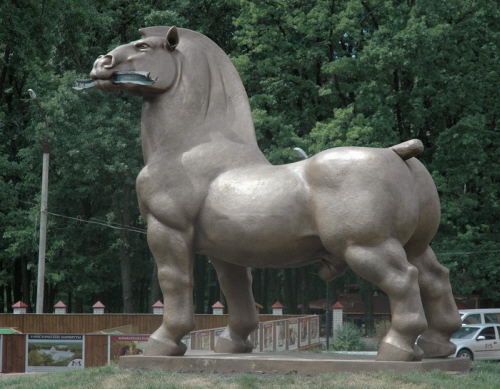 The War-Mount of Tamerlane.
This is a statue of the stallion that the warlord Timur (Tamerlane) was said to have rode into battle while conquering much of Central Asia. At the famed battle of Herat, it's said that the Persian forces were routed when at a critical moment in the battle, Timur's mount fucked the shit out of a car. __
The Penis-Beast of the Song Dynasty
The Song Dynasty was marked by a dramatic increase in the population of mainland China. Rulers at the time believed this to be the result of this statue, a gift bestowed on them by a traveling vendor of idle novelties. In present times it's rumored that this statue grants the holder the ability to stop any conversation. __