Releasing "special edition" sets for the hardcore fan
Touring more and pushing merchandise
Looking under all the seats at the stadium after each show for change (that s**t adds up)
Phasing out drummers and bassists, to lower overhead (I'm looking at you, Flea, you useless hunk of dead weight)
Charging groupies for sex. And I mean Eliot Spitzer money.
Of course they'll have to offer a souvenir, like a nice signed photo of the sex act and a piece of chocolate with the band logo on it.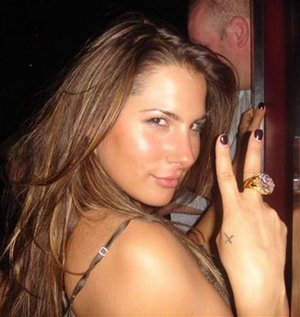 Speaking of Spitzer, there's the new paradigm in action for you right there.
Governor fucks prostitute
,
prostitute releases R&B singles online
,
prostitute becomes rich 98 cents at a time.
That's very likely to become a classic story as home production and distribution gets easier. So I guess what I'm saying is entering a new age of music distribution isn't necessarily going to make any of it any
better
. You'll just get it differently. Like getting fucked in the ears with an ice pick instead of a seed drill. And that's nice, right?
---
Vote for Michael's entry in the YOUTUBE SKETCHIES II Semi-Finals by clicking this link, then "next video" on the randomizer until you see his ("The Hot Farts"), then on the thumbs up. Complicated, isn't it? Well, do it once per day per registered youtube account.
More Blogs