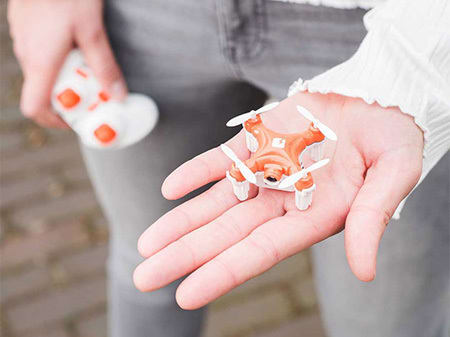 If you're looking to create aerial videos, or maybe just spy on your friends and neighbors and enemies, you need the SKEYE Nano 2 Camera Drone. This is the smallest camera drone in the world, fitting literally in the palm of your hand. It has LED lights for nighttime recording, and boasts easy controls, so even if you've never flown a drone before, you can have the SKEYE Nano 2 up in the air minutes after taking it out of the box. Normally this little guy retails for $59, but right now you can get it at 50 percent off for just $29.
Extreme Boost 20,000mAh Back-Up Battery
The Extreme Boost 20,000mAh Battery has four different charging ports, and boasts current-stabilizing Voltage Boost technology to charge your devices as fast as scientifically possible. It carries enough juice to fully charge a smartphone seven times, plus it has surge protection and short-circuit protection to protect your devices from the wrath of fate and chance. Normally the Extreme Boost retails for $89.99, but if you click here right now, you can get it at 60 percent off for $39.99.
Hey, summer's not over yet! Before you pack your bags and head back for Weaver Hall, hit up the Society Of Adventuring Doctors and go make a memory.
We promise you'll Make This Summer One To Remember With These 10 Buys.