-Beep.-
"Heeeey, Danica, it's me, Fred. Fred Savage. You know, the
Kevin
to your
Winnie
. 'America's Sweethearts,' right? 'Destined lovebirds,' am I right? Hahaha, can you imagine? I mean,
can you?
Oh, man, we've had some good times. So, anyway, Danica, the reason I'm calling is that I feel like we haven't talked in a while, and I just wanted to touch base with you. Oh, so weird: I read something in a magazine today about you getting married and I was like 'What? No way, haha, must be a joke or something, right?' Yeah, I figured it was a joke. That was probably a joke. Anyway, I'm doing pretty well. Not acting that much these days, but I'm getting some more directing credits under my belt. I see
you've published a few more math books
. Boy, that really is something. But, hey, we should totally get together one of these days. See if 'that old spark' between us is still around, ahaha, I'm kidding! But we should get together. Call me back. Hugs!"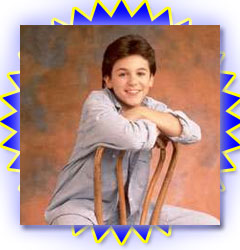 -Beep.-
"Heeeey, Danica, Fred Savage. Just calling again. Haven't heard back from you yet, and a few more magazines are picking up this fake, false, untrue wedding story. Figured I'd let you know. I called a few of them up and said it wasn't true, that you weren't ready to get married yet, but it doesn't look like they're going to be taking it down or anything. It's really rough what we have to go through, with the paparazzi and all, am I right? But, that's what we have to put up with, Win-...Danica. Hey, we can talk about how ANNOYING the paparazzi is over coffee or drinks or something. Or as I call them, the