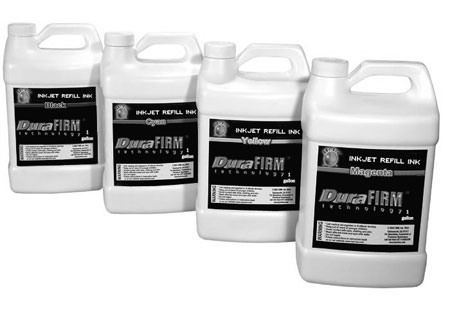 That's right, Toner: Office Gold, Connecticut Tea, the Big Gritty.
"So you want me to solve this case for you. Is that it, hotpants?" "Hotp - no, no I don't want you to 'solve' anything. I just want you to stop stealing office supplies." "Fine. I'm on the case. I get two hundred dollars a day plus expenses - " "I will absolutely not ever pay you anything." "And there's one condition." "No. The answer is no." "When this is all over, you owe me a kiss. A broad like you, I figure you can get your hands on money without much ado. But a kiss - that'll mean something..." When I turned around, she was already gone. From her chair. She seemed to be having trouble with the door. "How do I...?" she made a frustrated motion at the doorknob. "No, you twist it," I said, making a twisting motion. "No shit you twist a doorknob. It's not budging." "You like... you lift." "Lift?" "Yeah, lift and separate
...those legs!"
I quipped.
She seemed like an educated gam-holder; I figured she'd appreciate a good play on words. But she just threw up into her hands a little, which made the doorknob situation worse. So I had a thief to catch and a puke-handed lady to impress. Lucky for me, I knew just the man to talk to. *** Foster was an office supply manager with a nasty little nervous habit of chewing whenever he lied. I had lunch with him every day. The son of a bitch never told me a word of truth. "A little birdy tells me some office supplies have gone missing." I said, settling onto the bench across from him. I tried to spin it backwards - to give the impression of informality - but I couldn't figure out which end of a bench was backwards. I sat cross-legged in the middle of the table instead.
There is absolutely no casual way to sit on a bench. No, not even sideways; that just makes it look like you've got hemorrhoids.
"You mean the ones you stole?" He said, lying into a Turkey sandwich. "Nothing big before today, but it looks like somebody got a little greedy. Got in over their heads, maybe." "Nothing big? Last month you stole a copier and rode it down the hill and into the marina. That was pretty big." "You wouldn't happen to know anything about that, would you?" "I...yes? I just told you about it. Just now." Playing word games with me, eh? He had a gift, this one; he could yap all day and never say a word. Luckily I had an idea or two on how to make him talk. ***
The tires screamed into the darkness like murder victims. The car rocked violently, swerving from lane to lane like a drunk after a three day bender. I was pretty drunk from this three day bender, but that was the car, I swear. Sometimes you forget how mad this city is, and then you get on the roads and you see it up close and personal, smell the rotten stink of insanity on her breath. The people may seem like polite, well-mannered, well-adjusted folks, but then you hit those streets and you see how miserable they really are. There's no regard for the sanctity of human life - mine, yours, their own - on these concrete rivers. Sometimes you'll turn a corner and they'll just be standing there in the middle of the road: Blank. Unaware. Waiting. Hoping. Praying for the sweet release of death. Sometimes that road is a sidewalk. Foster's face went white when he spotted me. I looked into his eyes and smiled. He didn't smile back. *** Somehow I had scored a meeting with a man they call 'The Boss.' He knew everything that went on in this town - hell, the bastard was responsible for half of it. If I was going to catch a lead anywhere, it would be here. "We need to talk about Foster," he said, motioning for me to take a seat. "That caught your attention, eh?" I called back, pouring myself eight fingers of S&K. "Caught my...? You hit him with your car!"