You've probably seen it on whatever social media page you browse the most. Someone shares a news story about the person's passing and above it, they write a few sentences about how terrible they feel. BUT FIRST they state, in no uncertain terms, that they are NOT a huge fan of that person. Or even if they are a fan, they're not that big of a fan. Because obviously you can't be sincere about a tragic pop culture-related subject without injecting a bit of your inner Ebert. You can't attend a funeral without making it clear that the deceased was just a f*****g moron at their job. Because that would be lying, right? As we all know, a person's mortal existence is only valid if they produce the Blu-rays we're willing to buy.
Look, I get it. You probably assumed that the family of Roger Moore was desperate to know, while in the throes of the deepest misery of their lives, how Moore ranked on your list of Top 5 Best Actors To Play James Bond. That's what's truly important. Not the fact that Moore touched people's lives with his charismatic, cucumber-cool performances or amiable offscreen personality, but that, while he was a James Bond, there were definitely superior James Bonds. It's what you'd want for your death, right? A celebration of your career, but also a little tidbit in the beginning about how a few of your peers were undoubtedly better. It's never too late for constructive criticism.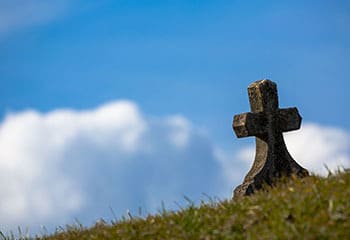 artbejo/Pixabay
Here lies Jeff. Tim was cooler.