So when I get my dinosaur, which I'm imagining just shows up in my carport one day, there's no chance at all that I'll know what to do with him, much less keep him under control. Assuming this is a Tyrannosaurus rex, because honestly what's the point of imagining owning anything less, that means for the first few hours after taking possession of my new dinosaur, my neighborhood will be a pretty bad scene. People will be eaten, dogs will be eaten, mail service will be interrupted, and a whole host of other inconveniences will surely crop up. I have no doubt people will call the police, but I can't imagine response times will be too quick, because of one obvious problem.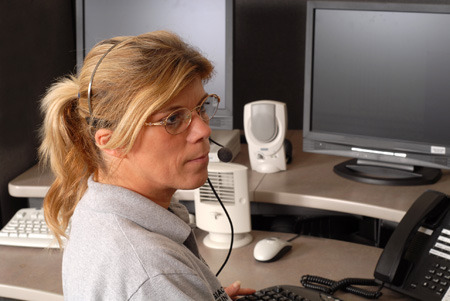 David Smith/iStock/Getty Images
"... OH NO MY ENTIRE LEG IS ..."
"Sir, please stop calling. This line is for emergencies only."
Even once the police get around to us, they won't get too close, lacking all sorts of the procedures and equipment necessary for this situation. There will be some sort of escalation procedure they can use to get more help, but, again, I foresee delays in how quickly this gets rolled out.
Marco Di Lauro/Getty Images News/Getty Images
"... OH NO MY ENTIRE LEG IS ..."
"Mr. Mayor, this line is for emergencies only."