Who Said It?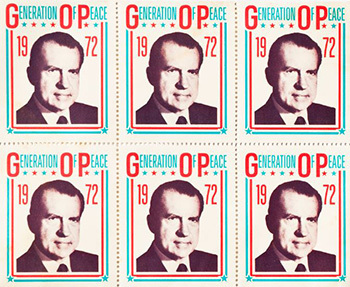 iStock/EyeJoy
Unfortunately, those inspiring words were said by disgraced United States President Richard Nixon during his farewell address to White House staff shortly after the Watergate scandal forced him to resign. In fact, the last three minutes or so of that address are kind of amazing.
History hasn't looked back on Nixon's time in office fondly, to the point where it's hard to understand why anyone would have ever voted for this guy once, much less repeatedly. That speech makes it at least a little bit easier to understand. Still, nobody wants to share a picture of Richard Nixon's droopy face on their social media feed.
Who Should Get the Credit Instead?
iStock/graZnar
Barry O. All day. I mean, sure, he's already said some pretty neat stuff -- enough that we'll be flush with Obama memes for years after he leaves office, provided Trump still allows such things. Nevertheless, how great would this quote look attached to his legacy? Pretty great, if you ask me.