Python is the programming language that all of the data scientists want to date and all other programming languages want to be. It's the one you take home to your parents. It's the one that makes you wonder "Maybe it's time to move to the suburbs and settle down." You can get acquainted with this elegant bundle of digital typography by checking out the Python for Beginners course, available in our store for $15.
Certified White-Hat Hacker & Penetration Testing Course
If you have the slightest interest in cybersecurity, you shouldn't wait until everyone has already converted their life savings to Bitcoin to pick up some hacking skills. To become a sensei in the fundamentals of information security and master penetration-testing tools like Metaspoilt, Scapy, and WireShark, this Certified White-Hat Hacker & Penetration Testing Course can be had for $18.
Quant Trading Using Machine Learning
If only you had a loudmouthed robot capable of yelling "Buy!" and "Sell!" millions of times per second on the trading floor, you could be filthy rich in no time. (If not from the stock market, then surely network television would pay you a fortune to make a sitcom about it.) However, you can get the next-best thing with this AI Quant Trading course. You'll learn how to use machine learning to process massive amounts of financial data to make scarily well-informed stock trades. Who needs a robot sidekick, anyway? Get it for $15.
Step-By-Step Copywriting Secrets Course
The times of ad execs sleazing their way around Madison Avenue might mostly be over, but that doesn't mean the need for well-written copy is gone. This Step-by-Step Copywriting Course will help you discover the secrets behind effective advertising without any of the 1960s-era depravity, all for just $15.
The Complete Video Production Bootcamp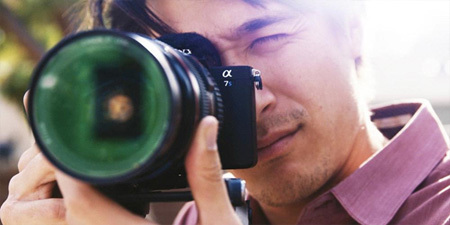 Whether you're an art school dropout looking to make your directorial debut or you just need to step up the quality of your YouTube makeup tutorials, the Complete Video Production Bootcamp has tons of relevant advice. Your career might start out with amateur-looking videos made for very little money, but who knows, you might eventually start cashing James-Cameron-sized checks on the regular. Get this course for $15.
Only Cracked Alumni make it into the revered Doctors Association. So grab your Thesaurus and buckle up. It's gonna be a bumpy night.
Continue your brain workouts by checking out Become A Cracked Scholar With These Learning Bundles.
More Blogs