So how do you shake your reputation? By making everything worse. When asked to fix a computer, click on every "free virus scan" flashing banner ad you can find, install every toolbar you see, and visit every website Russia has ever made. Your goal here is to make the computer start to smoke. If software can't do it, you'll need to investigate hardware solutions, which in this case means power tools. Ask your relatives if anyone's pregnant or trying to get pregnant, mumble something about fumes and "evil spirits," then get to work with an angle grinder and a forge. Empty an entire can of bacon grease on the monitor, then disappear for two weeks to "get parts" and "reevaluate." They'll get the point.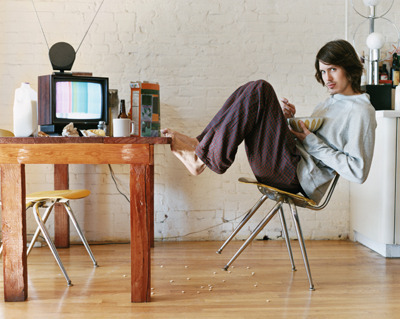 Digital Vision./Photodisc/Getty Images
That your two-time loser brother is still several losses behind you.