The big selling feature of convenience stores is, intuitively, their convenience. Selling things that we could get elsewhere, but just making it easier for us. This has been extended into some pretty innovative areas; depending on the country you live in, convenience stores will let you:
Do Some Banking
Convenience stores and grocery stores were among the first to get off-premise ATMs installed in them. Convenience stores ended up being ideal places for these off-premise ATM deployments; they were brightly lit, staffed locations where people needed cash.
Comstock/Getty Images
And they let you do your banking without having to subject yourself to bankers and their judging eyes.
Buy A Phone Card
Phone cards are little cards you can buy with a 1-800 number and a PIN that allow you to contact a telecom company, which will provide you with cheap long distance (which is great for people who are still paying "long distance").
Jupiterimages/Brand X Pictures/Getty Images
"Hello, Mega-Legit-Success-Communications? Grandma, please."
They actually work great, but without the convenience stores acting as trusted middle men, it seems unlikely these telecom companies would ever have gotten anyone to give them a cent.
You Know Something? Forget It, Let's Just Buy The Whole Freaking Phone
For people with limited access to credit (a non-trivial portion of convenience store customers), getting a cell phone used to be a huge pain in the ass. Prepaid cell phones simplified that, offering cell phones off contract that could be filled up with cash at various locations. Now, even people with ruined credit had a whole new world opened up to them, and it was in part thanks to the ready-built distribution system that convenience stores offered.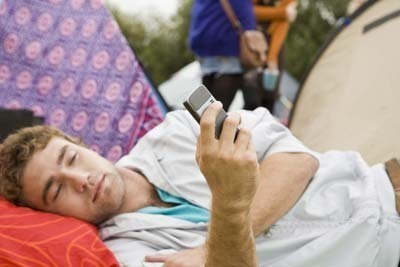 Jupiterimages/BananaStock/Getty
And by "whole new world" we mean they could start playing Snake.
Basically Everything An Asian Person Could Want
It turns out that in Taiwan you can apparently pay parking tickets at convenience stores. Throughout Asia, in fact, convenience stores offer all sorts of services, like ordering couriers, photocopying, sending faxes, making bill payments, or picking up concert tickets. Why? Basically, convenience stores have caught on in Asia in a way that would surprise many Americans. And, because they're so common and popular, they've been forced to compete on their one defining feature: convenience. How popular are they? In Japan and Taiwan, probably due to simple population density (or their insatiable love for Pocky), there are now something like three to four times the number of convenience stores per person as the United States.

Japanese students continue to put American students to shame on Pocky consumption.