And, sure, it's "a lot of money," but what is money next to the health of your pelvis, and your knees, and your feet, and probably your spine and stuff? Nothing! In fact, if you think otherwise, you're probably an idiot!
Pshaw. Right. Say the snobs.
The Wonderfully Vindicating Science
Oh, sorry snobs, just one thing: no studies have ever found that expensive shoes reduce the chance of injury. Turns out a lot of the running jargon -- like the word "pronation," which describes how much your feet curve as they hit the ground -- is just distracting, and relying on specific shoes to "fix" issues can cause further injury. There's also the weird psychological trend toward seeking out danger: studies have found that when runners buy expensive shoes with fancy padding, they end up with more injuries, probably because they feel invincible.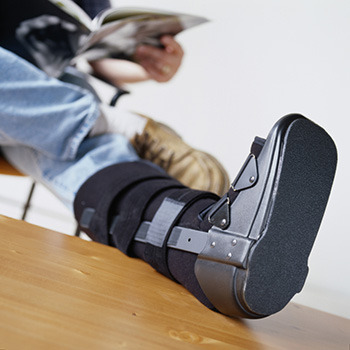 Photodisc/Photodisc/Getty Images
"I can still go out! My foam insole prevents bounce-back!"
So, what's the answer? Turns out you just have to listen to what your feet are telling you. But then you have to learn that language of the feet.