When I say I live in Los Angeles, what I actually mean is that I live in Santa Monica, and that's so much better. Anyone who says otherwise is lying to themselves to make living in the Valley seem less depressing. Not only am I in Santa Monica, but I'm also eight blocks from the beach. Granted, I can only afford it because I don't have a car and am within walking (ish) distance from most of the work-related things I need to do in town, but still, it's nice. Imagine a resort that lets homeless people sleep on the grounds. That's Santa Monica.
As you can imagine, hotel rooms in my neighborhood are pretty spendy. But can you really imagine, or do you just think you can? Is this what you were imagining?
TripAdvisor
How about the 12 percent savings at the Viceroy?!?!?
And those are the rooms where the riffraff stay. Rich people opt for shit like this ...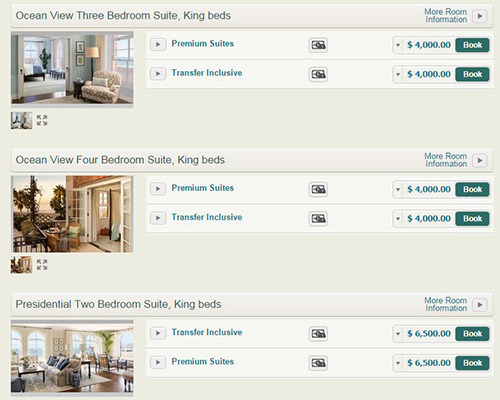 hotelcasadelmar.com
A great value for anyone sharing a room with 35 friends!