Why this double standard? We hope you won't call us misogynists when we say that Mother Nature is a bit of a b***h when it comes to women. Humans in general tend to be pretty equal in lower-body strength, but when it comes to the upper body, men are on average about twice as strong as women. And since most hitting is done with the upper body rather than with a series of acrobatic kicks, this gives men an advantage that just isn't sportsmanlike. It's similar to why it's socially unacceptable to punch children in the face. Most children are smaller and weaker than most adults, so whereas in movies like Home Alone and Dennis the Menace a child hurting an adult is played for humor, the opposite usually doesn't fly.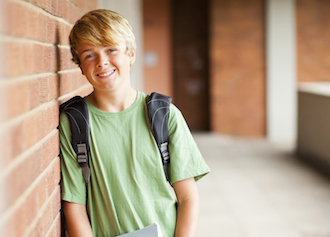 michaeljung/iStock/Getty Images
Above: A child who you should probably not punch in the face.
But there are women who are stronger than men, you say! Yes, and there are also children who are bigger than adults, but societal norms tend to be based on generalities. For example, everyone can agree that it's frowned upon to yell at complete strangers on the street, but it would probably be OK if you were warning a stranger that there was a bear behind him.
What We Can Do About It
Clearly, since this problem is caused by Mother Nature, it can be fixed only by solving Mother Nature herself. We can do this by buying gym memberships and personal trainers for every woman in America. Women's lower levels of testosterone make it more difficult for them to put on muscle, so I guess men should be banned from gyms for a while, too, just to help even the playing field. Then when the majority of women have upper-body strength comparable to an average man, we can have an announcement from the president saying it's no longer funny or cool for a woman to hit a man, and Frozen can be banned. Or Michelle Obama can do the announcement; she's pretty ripped already, so imagine how awesome it will be when she gives a speech and then tears up a bunch of Frozen DVDs with her bare hands.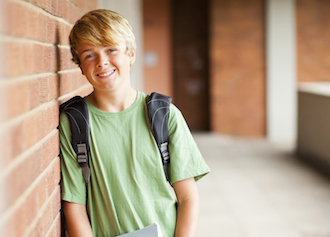 michaeljung/iStock/Getty Images
It'll still be unacceptable to hit this kid, though.