Our societal book-harm taboos sometimes go even further than that. A woman who made a video instructing viewers how to cut up old books for an art project had to take down the video after a wave of abuse by angry Internetters, and the surviving copy of the video contains comments calling her a "book murderer" and declaring that the video is "quite possibly the most offensive thing I've ever witnessed." Given this climate, it's no surprise that most of us choose to hold on to old crates of books we'll never read again. And when we do decide to clear them from our houses, most of us can't bear to actually throw them in the trash or recycle them: What are we, history's greatest monsters?
Why It's Bullshit:
Look, I know why people have this attitude. For centuries, books were wisdom in paper form. Without Internet access or even widespread education, destroying books meant destroying perhaps-irreplaceable knowledge and history. And obviously nobody is advocating tossing out copies of the Gutenberg Bible or anything.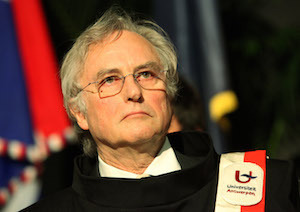 Mark Renders/Getty Images
Except maybe this guy.
People, the world has changed. I feel it in the 75th printing of Fifty Shades of Grey, and I smell it in the local library's moldy copy of Protecting Your Child from Ritual Satanic Abuse. Book printing is now cheap, easy, and completely morally neutral. Just because you've stuck some words on paper, that doesn't mean that paper is sacred or worthy.