While you may think that what you're asking for is simple and reasonable, it may actually be destroying their day. For instance, your friend lives only five minutes away. At 400 miles per hour, work is only a 10-minute flight -- what's the big deal? Fifteen minutes isn't too much to ask of a friend.
Thinkstock Images/Comstock/Getty Images
Oh, never mind. It's a cheap knockoff version. We'll call it 300 miles per hour.
Except now they have to wake up on your schedule. And even though they were probably going to put on their Iron Man suit anyway and fly around the city, screaming, "WHEEEEEE!" they hadn't really planned on starting before noon because of their crippling hangover. Once they drop you off, it's another 15 minutes back because that's the way traveling works. Add in the time it takes to put on the suit and arm the lasers and your "quick 10-minute favor" has bonered into an hour-long, half-awake clusterfuck that they don't normally have to deal with.
The problem from their end is that when a person is in those situations that they hate (menial tasts at work, chores, corpse removal), it's pretty easy to put that shit off until the last second. And, hey, what right do you have to get angry at them, even if you're late? They're doing you a favor. They could have told you to go slide ass-first down Dick Mountain, but they didn't.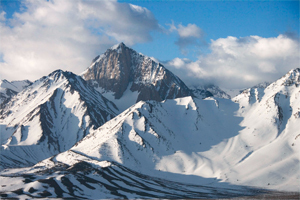 Jupiterimages/Comstock/Getty Images