Kanye West is what those of us who speak fluent fashion industry jargon refer to as "a snappy dresser." Or at least that used to be the case. Remember when he was wearing pink polo shirts with popped collars and nobody laughed? Of course not, we all laughed, but if we're being honest with ourselves, it was more of an uncomfortable "We secretly think he looks kind of good as the villain from an '80s teen movie" kind of laugh than anything.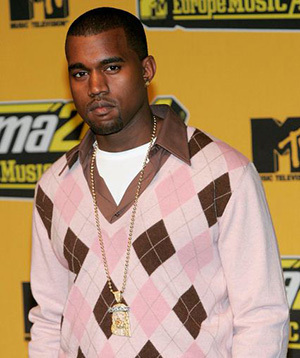 Evan Agostini/Getty Images
He could really fill out an argyle sweater in his day.
Kanye West used to date a model and, goddammit, he dressed like it.
Rob Loud/Getty Images
A model with dude hair, though, so it barely counted.