If it helps, try reminding yourself that life is just a waking shadow. A poor player, one might say, who struts and frets his hour upon the stage and then is heard no more. It's a tale told by an idiot, to be frank. Full of plenty of what you might call "sound and fury" but, ultimately, signifying nothing.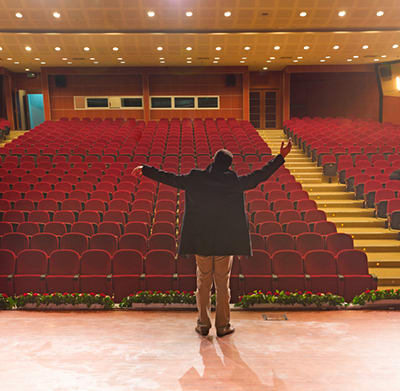 sezer66/iStock
That's how I'd describe it, anyway.
So walk right up to those black-robed strangers (soon to be your friends, smiling in pictures you would take!) and crack a joke, or just smile and introduce yourself. I bet they're friendlier than you think! Most people are.
Here's a Bonus Friendship Tip: It's always a good sign if you overhear them saying things like this:
"He is perfect. So young, so trusting. He will be a fine vessel for the ritual."
"But he is not a believer. His soul is impure!"
"That can be remedied. Now be silent! If he learns of our intentions, all is lost."
... Then you'll know you're doing great.