Bettas are great pets for kids because they require very little to stay alive: You feed them once a day or so, you change the water when it gets brown, you try not to knock over the bowl while pulling a sweatshirt over your head that used to fit (how the fuck does someone get too fat for a sweatshirt?), and try not to drop its little scaly body on the dirty floor of your bathroom while changing its water.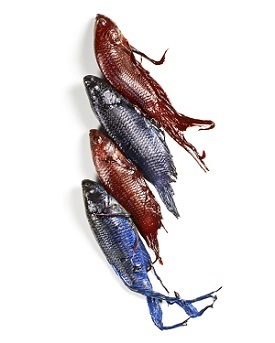 giacomofortunatophoto/iStock/Getty Images
OK, now you're just doing it on purpose.
I do speak from experience: I myself am the proud owner of a betta. His name is Feesh, and he's 4 years old and half blind, and a lot of the time I think he's dead. So far, he is not dead. Plenty of sites will have you believe you need to change your betta's water once a week, but as someone who's let it get so bad that her roommate's boyfriend once meekly asked, "Is he OK in there?" I know for a fact you can let that water sit for at least two months. After all, you live in the kind of squalor no expert would advise, so if you can live in a disgustingly dirty house, your fish can put up with it too.