As an art critic and a columnist, discussing things he knows about is Jones' only job. Deliberately picking something he doesn't know about would be like shitting on his keyboard instead of typing. Which is almost exactly what he did in the Pratchett column. He vented his internal waste instead of thinking, elevating the "You Had One Job To Do" meme to the international stage by dropping his pants to moon the idea of criticism. He mentioned once flicking through a Pratchett novel in an airport bookshop then spent the rest of the column bragging about reading Jane Austen and Bukowski, because he's apparently so smart he can extrapolate modern comedy from 18th-century misery and a rape apologist.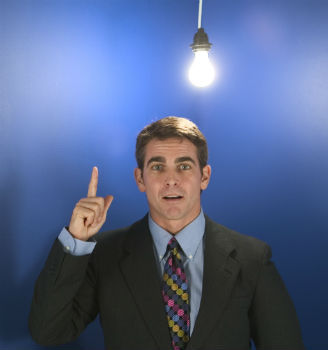 Comstock Images/Stockbyte/Getty Images
"I also predict Stephen Hawking's next book won't be as smart as me."
Not knowing things used to be shameful. Now an army of idiots is trying to turn it into a badge of pride, an anti-llectual attempt to claim expertise because they know something sucks so hard they've carefully never learned anything about it. They claim crass ignorance as proof of intellectual purity. Columns like this only support this psychological septic tank higher over everyone's heads, all the better to overflow in every direction. This appeals to these people because they're reversing evolution to become stupider. Their reverse-biology already has them emitting shit from their mouths.
Big Cheese Photo/Big Cheese Photo/Getty Images
They also reverse "global informational network" back to "LOUDER SHOUTING."