Not knowing things used to be shameful. Now an army of idiots is trying to turn it into a badge of pride, an anti-llectual attempt to claim expertise because they know something sucks so hard they've carefully never learned anything about it. They claim crass ignorance as proof of intellectual purity. Columns like this only support this psychological septic tank higher over everyone's heads, all the better to overflow in every direction. This appeals to these people because they're reversing evolution to become stupider. Their reverse-biology already has them emitting shit from their mouths.
Big Cheese Photo/Big Cheese Photo/Getty Images
They also reverse "global informational network" back to "LOUDER SHOUTING."
This is why every online discussion suffers a tide of opinions so ill-informed they could be used as WebMD for stupidity. Here, Jones is obviously doing it for clickbait, but he's also warned far more people that he's an idiot. Our hope is that this little bit of pus he's squirted into the face of the reading world -- a world he has separated himself from on purpose -- will act to inoculate them from ever reading him again, much as cowpox protected people from smallpox.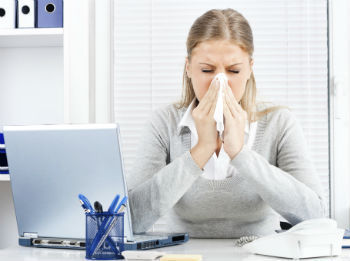 LittleBee80/iStock/Getty Images
Columnist rage bait is like the common cold: constantly changing and shared by co-workers.