Yep, that looks like human skin full of chopped-up organ meat. It looks like a dish served in a hallucination a character is having in a David Cronenberg movie. These are apparently "cup steak puddings."
The recipe itself was the product of a corrupted, fragmented mind. It called for water, but never said how much. Some ingredients listed were never used, while others weren't listed but then mentioned as being needed halfway through. It was complicated and ever-changing, with little-to-no direction. It was as if walking through Denver International Airport was a recipe.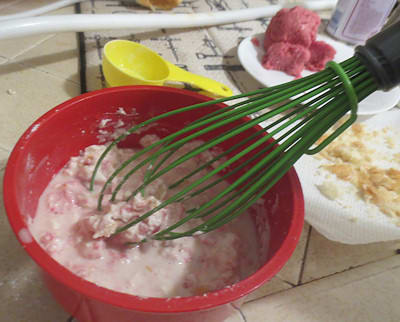 And served the same-quality food.
The crux of the recipe was suet (aka cow kidney fat, which I will note is these days primarily used as bird feed), but I still had hope, because some of the ingredients were normal things like flour and baking powder. Then they were combined and poured into cups and ... oh no.